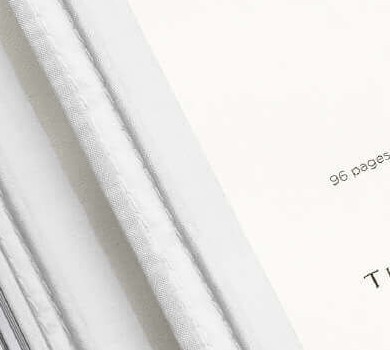 THE INNER BOOKLETS
DIARY, NOTEBOOK, SKETCHBOOK
The booklets are made exclusively from writing paper which has been specifically developed and made by Thibierge Paris. It is made from linen fibres. Flax for linen is mainly grown in Normandy. France is the world's foremost producer of flax. The magnetic binding system is protected by patent in numerous countries. This highly innovative binding system provides great flexibility.
PERSONALISING
YOUR CARNET
The modular nature of the Thibierge Carnet means that you can organise it exactly as you wish. This is a very individual choice. It depends on your personality. On your lifestyle. You can choose the layout which suits you best, selecting a notebook and a sketchbook, or a diary and a notebook, or even a personal notebook and a professional notebook. Some might wish to have as many notebooks as they have subjects: a notebook by client, or a notebook by theme. When you leave home in the morning, you can compose your Carnet to suit the day ahead.
A WIDE SELECTION
DIARY, NOTEBOOK, SKETCHBOOK
A lined page with 6.5 mm interspacing suits fine handwriting, while the version with lined pages and 7 mm interspacing is ideal for a rounder hand. Or you might prefer plain pages, more suitable for sketching. There is a range of 9 different inner booklets, including 3 diaries, for the Thibierge Carnet.
SECURE PAYMENT
Make your purchases securely. Payment is made via a bank.
SWIFT DELIVERY
Place your order today and receive it within 1 to 2 working days.
FREE STANDARD DELIVERY
Place your order today and receive it within 3 to 5 working days.
FREE RETURNS
Return costs are borne by us for all online orders.
back to top