Thibierge Paris
1987. Thibierge Paris. Perfecting paper. By design.
« At 25, I invented a trade for myself: paper designer. A vocation that called me to approach papermaking with the creativity and passion usually reserved for fabrics and fashion. It was 1987. The range of papers available far from equalled the magnificent collections of the great fabric and fashion designers, such as Yves Saint-Laurent, Balenciaga and Courrèges. Their mastery of drape, colour, texture, finish, pattern, reflection and transparency were distant concepts to the papermaking industry. From that moment, I dedicated my work to perfecting paper. And so I created Canevas, Cromatico, Skin, Evanescent, Jaipur, Dentelle… which owe their success to the extraordinary designers who, by allowing us to be the canvas for their creativity, helped to establish the reputation of Thibierge Paris as an outstanding creator of exquisite papers. » Emeric Thibierge
ABOUT US
PAPER, LINEN
Linen, water, and a lot of grey matter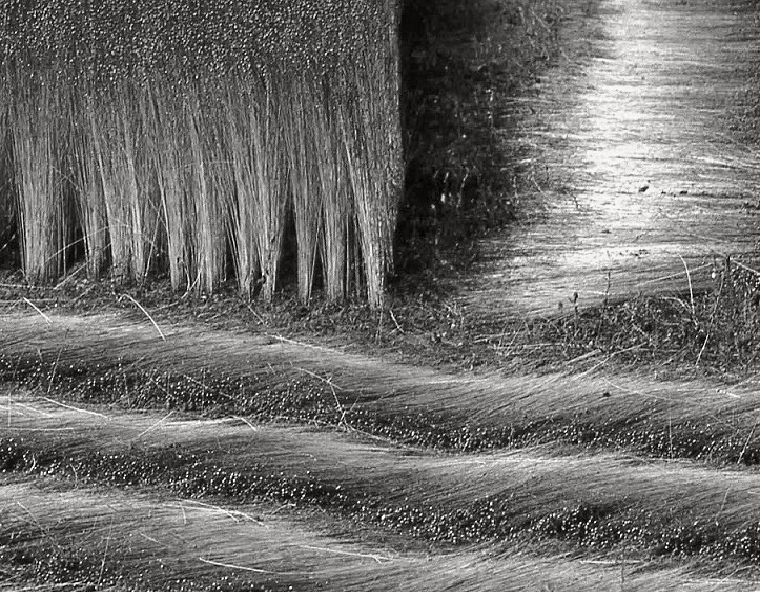 In the nineteenth century, the finest papers, then called 'Pur fil', were made from linen rag. This gave the paper an exceptional softness, allowing the pen to slide smoothly over the surface and enabling pencils to leave the finest of lines. Today, Thibierge Paris has created the world's lightest writing paper: a square meter sheet that weighs only 48.5 grams, with 200 pages measuring just 6.5 mm in thickness. To achieve this, we sought out the strongest plant fibre available: flax, harvested each summer in Normandy. Also used to weave the finest linen, the fibre makes for a truly luxurious, yet robust, paper. All without harming the environment.
THE BOOKLETS
One notebook. Two booklets. Countless possibilities.
Le Carnet by Thibierge Paris features a concealed magnetic binding with two interchangeable inner booklets. This allows you to customise the content of your book. Select from our outstanding choice of papers, for pencil or ink, and insert the notebook, planner or sketchbook of your choosing.
SEE BOOKLET MODELS
THE BINDING
Magnetic attraction
Carnet by Thibierge Paris has a magnetic binding system – invisible, almost magical. This unique system is patented world wide by Thibierge Paris.
Discover the design
WRITING COMFORT
180o. Our level best.
Le Carnet by Thibierge Paris provides the flattest surface – the perfect horizon for the dawn of creativity. The hand glides with ease across the spread, unhindered by spirals, hooks or clips that impede movement and distort writing. The line is pure. The gesture is perfect. The ideas flow, casting a light across the pages.
SEE MORE
THE MOBILE APP
Introducing le C@rnet. By Le Carnet.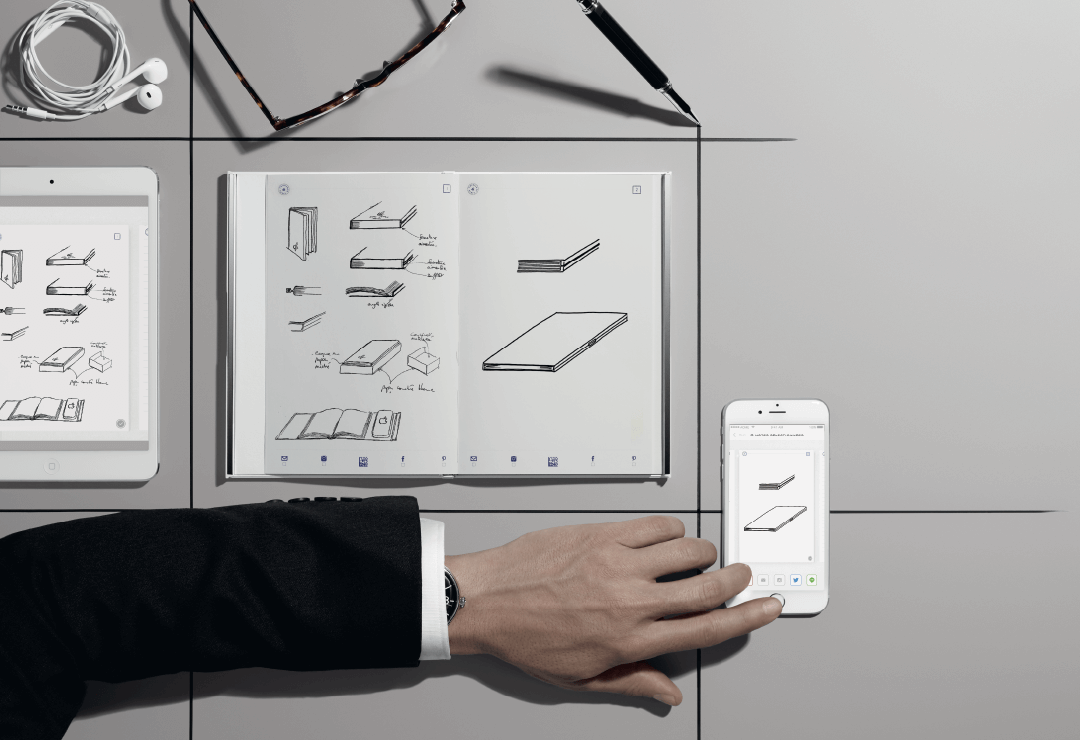 We set out to create the very best that paper can offer in a connected world.That's why Thibierge Paris has developed an iOS application for iPhone and iPad to allow you to scan your notes and sketches with ease. Our integrated paper and smart phone app system allows you to scan, store or instantly share a few words or a sketch on Facebook,Twitter or Instagram. Each page contains a scannable digital code, giving it a unique "address". The result? A smart notebook that belongs to the digital generation, working seamlessly with your connected devices. And like the design of Le Carnet itself, the technology is invisible, almost magical. 
Discover the app
Le carnet
The models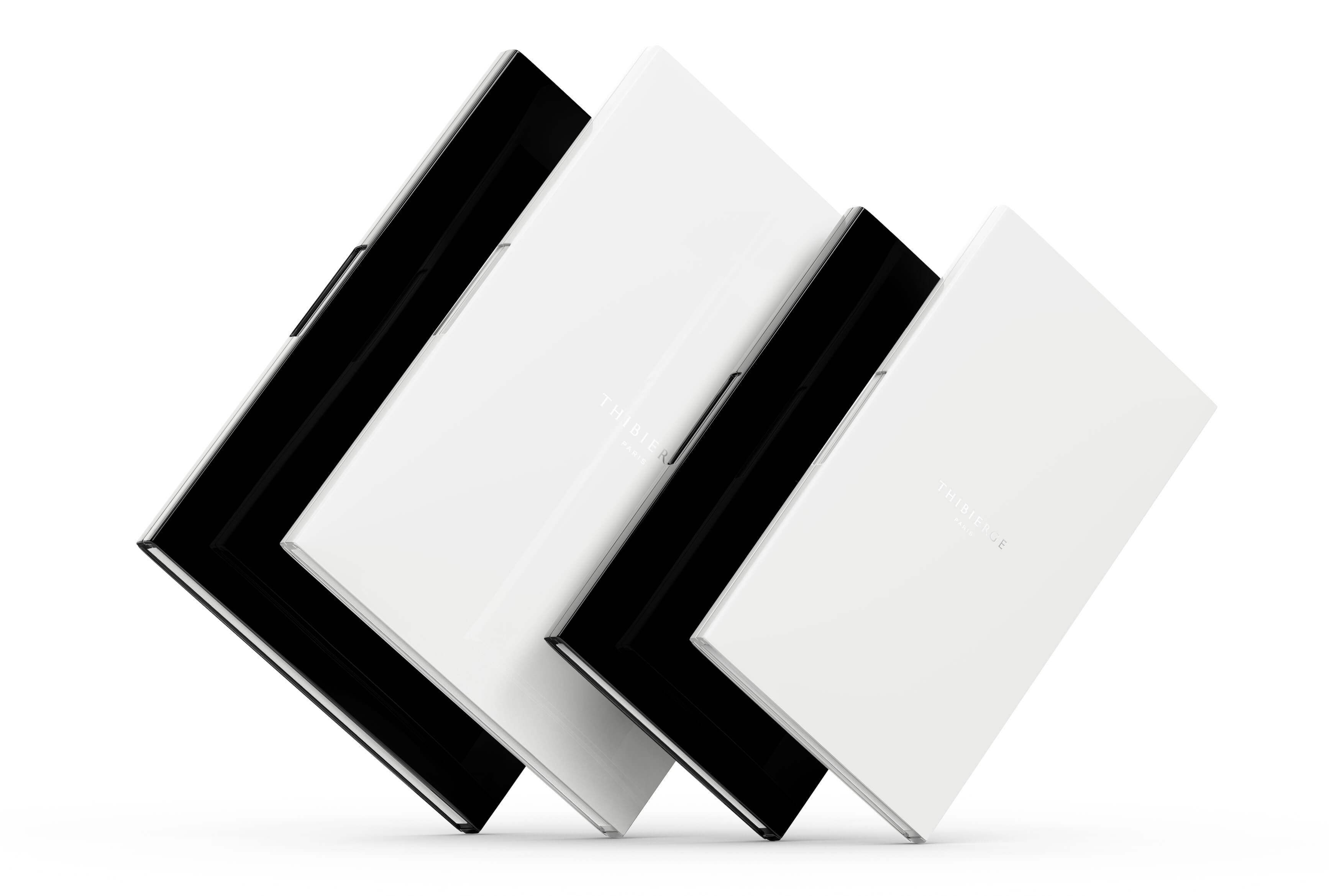 Le Carnet by Thibierge Paris comes in two sizes: a mini-tablet size and a large smartphone size. The range is available in black and white.
SECURE PAYMENT
Make your purchases securely. Payment is made via a bank.
SWIFT DELIVERY
Place your order today and receive it within 1 to 2 working days.
FREE DELIVERY FROM 50€
Place your order today and receive it within 3 to 5 working days.
FREE RETURNS
Return costs are borne by us for all online orders.
back to top